Boxed Lunches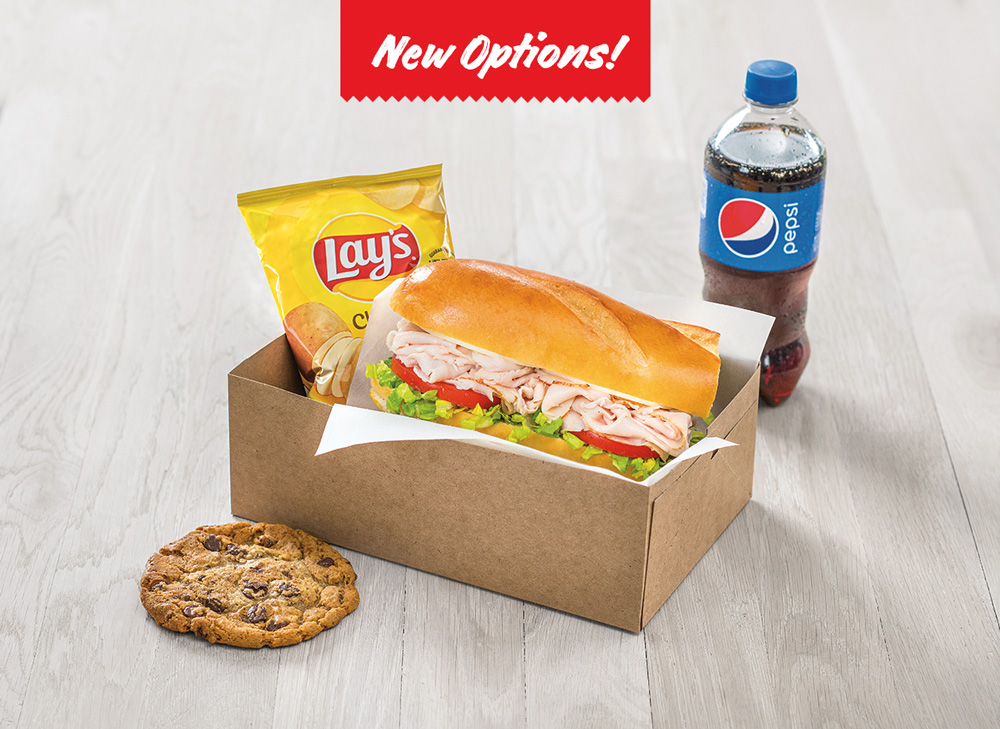 Quick and easy - boxed lunches are perfect for traveling sports teams, large meetings or whenever your group is on the go.

Every boxed lunch includes a classic-style sub on plain bread (includes lettuce, tomato, provolone cheese with mayonnaise and mustard on the side), a bag of Lay's chips, and a Grandma DiBella's Chocolate Chip Cookie.

You can also add a 20 oz. bottled beverage to every boxed lunch!
No Items found